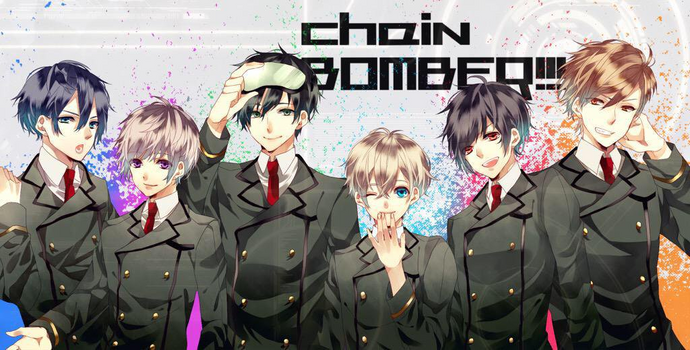 From left to right: Ivu., Yukimi, Bee, Sou, @gain and Meychan Illust. by Kashiba (カシバ)
Bomberman (ボンバーマン) is the group of 6 young utaite who formed in December 2014. They have their first live on March 22, 2015 under the former name chain BOMBER!!!.
Member: Sou, @gain, Meychan, Yukimi, Bee and Ivu.
List of Songs
Edit
"DECO*27 Memorial Mix" (2014.11.27)
"Hanamaru Pippi wa Yoiko Dake" (Osomatsu-san OP) (2015.11.27)
Trending pages
All items (9)