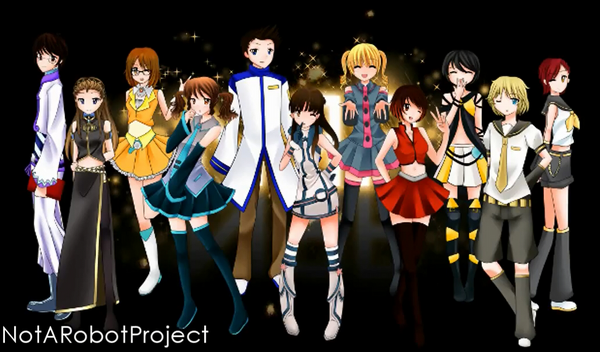 From left to right: List, Utau, KoKo, Aqua, Kori, Cherri, Kaddi, JenniDi, Kimunyu, Len and VairE
Members not shown: ehmz, kuri~n, Caspy and Chiika
I Am Not A Robot Project (NЯP) is a group of YouTube singers. Unlike other VOCALOID groups, their VOCALOID represent them, rather than them representing the VOCALOID. In other words, they sing as themselves with their VOCALOID as their symbol.[1]
They have a sister group, Celestial Chorus.
List of Songs
Edit
Caspy did a good-bye video for List, who stopped being a YouTube singer.
References
Edit
Trending pages
All items (7)
Community content is available under
CC-BY-SA
unless otherwise noted.