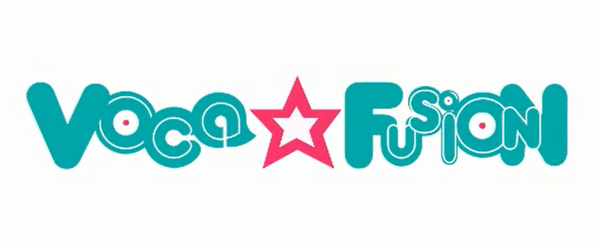 VOCA★FUSION was the first VOCALOID event in the Philippines. It was held at the SMX convention center on May 20, 2012.
The accompanying chorus battle opened December 09, 2011, and announced, that the winner would be featured at the VOCA★FUSION event itself, with the winner's PV re-animated with original PV by VOCA★FUSION's artists. In addition, the re-animated PV would be used as an advertisment for VOCA★FUSION as well as for the VOCALOID fandom and community in general. The final winner, announced May 12, 2012, was Parefura.
The winner was determined by judges, as well as the viewer's votes. Scores were decided by three judges: Razzy, Rin-chan, and Kran. Critera for judging were vocals (45%), mixing (30%), PV (15%) and audience votes (10%).[1]
Participating Groups
Edit
insertnamehere (Anba, CaramellCher, haru, katie, Kimunyu and kuri~n)
Think of a Name (Momocashew, x y z, Hikari, Akikaze, Aki_Tou and Akisame)
VocaPhobia (ShinX, Hope, Alex, CherryT, Dee, UlKi and Senritsu Jun)
Enigma (San3, (*7s, John Smith, Kiwi, Clapon, Rita Mordio and Ort)
VocaNya
Le Romanticaz
Round 1 Entries
Edit
Theme: Jazz
Round 2 Entries
Edit
Theme: Megpoid, Gackpoid, Lily, CUL, Gachapoid original solo song
Round 3 Entries
Edit
Theme: Acoustic guitar
Round 4 (Final) Entries
Edit
Theme: "Hyakunen no Koi"
"Hyakunen no Koi"
feat. Strawberry Mint
"Hyakunen no Koi"
feat. PareFura

Strawberry Mint as seen in their round 2 entry of "Dokugaron code: altered"

Illust. by
Capumuffin
External Links
Edit
References
Edit